We are your resource guide on dog care, health, grooming, behavior problems, training, tips and hints, nutrition, plus a whole lot more.
Most people don't take the time to educate themselves on issues such as dog health care, proper dog grooming or behavioral problems. This can lead to spending hundreds of dollars on professional dog trainers or even veterinary bills unnecessarily. For instance, many dog owners aren't aware of the fact that small breeds require different dog care needs than large breeds. It is extremely important to know what these needs are because they can cost you your dog's life. A little knowledge goes a long way. A lot of knowledge can keep your dog happy and healthy for years to come. The information on this site is invaluable to both new and long time dog owners. There is so much to learn about your dog and all that information can be found here. Many dog owners are not aware of just how much is involved in proper dog care.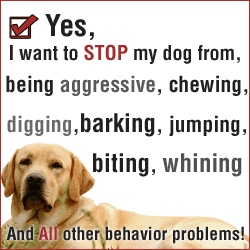 Solving your dog problems
Please be advised that the information provided on this site is offered for research purposes only. We are intent in raising awareness on the various medical conditions and health issues that exist in dogs.
This information is NOT intended to replace the advice of a veterinarian, dog trainer or pet care professional.